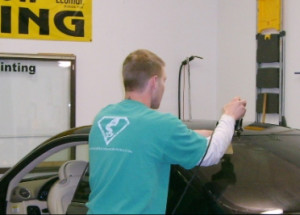 For tinting done right–the first time–call Sound Performance. We're the window tinting specialists in Columbia with the expertise, equipment, and superior window films to ensure you get the best look and performance out of your automotive tint. From reducing heat-gain to protecting from UV rays to just looking sweet, window tinting from Sound Performance is the answer you've been looking for. Call today to learn more about our top-quality window tint services!
When it comes to your tint job, quality is of the utmost importance. Low-quality window films can crack and fade while incorrect installation can result in bubbling and peeling–amateurs can even damage your vehicle during the installation. That's why you want to call Sound Performance. We're true professionals when it comes to window tinting, and you can trust us for high-quality window films from Llumars as well as expert installation. The Sound Performance difference means:
Llumar Window Tint: A leader in the window film industry, Llumar offers a fabulous lifetime warranty against bubbling, cracking, peeling, and fading. Available in numerous shades and colors, Llumar window tinting film provides superior performance and the assurance of one of the best warranties in the business.
Computer Cut Window Films: At Sound Performance, we use the latest technology to ensure your window tint fits your vehicle exactly. And because our high-tech machine custom cuts your window tinting film to your vehicle specs, there is no possibility of damaging your car during the install. Yet another way Sound Performance brings you superior peace of mind!
Custom Window Tinting: While some shops can only offer standard tinting, Sound Performance has the capability and skill to install custom window tinting. From mirrored flames to logos and other graphics, our creative window tinting pros can bring you a gorgeous custom tint with designs cut directly into the film.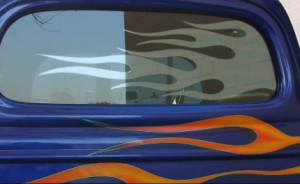 Remember, window tinting is definitely a project for professionals, not do-it-yourselfers or fly-by-night installers. Poorly installed and cheap window tinting will fade, crack, peel, bubble, and simply look awful. Don't risk having your window tint fade or fail–Sound Performance has professional window tint installers and tint films backed by a fantastic lifetime guarantee. When you use Sound Performance for your window tinting, you can be confident in a quality job that will last. Place your trust in our expertise, experience, and top-quality products and you'll be rewarded with a truly gorgeous window tint that will look great and stay that way! Call now to learn more about our custom window tint options or to schedule your Sound Performance window tinting.