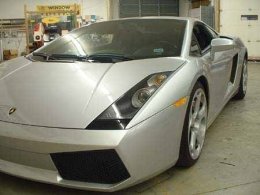 In the US, a car is stolen every 26 seconds! Don't let that vehicle be yours; protect your car or truck (and your investment in mobile electronics!) with a complete vehicle security system from Sound Performance. With our reputation for skilled, expert installation and superior quality components, we're the car electronics shop to trust for your car alarm. Why leave it up to chance? A car alarm from Sound Performance is an affordable, effective way to safeguard your car or truck from would-be thieves, so give us a call today. Our team of car security pros is ready to help keep your vehicle safe!
Sound Performance offers a number of different car alarms and vehicle security systems, and our knowledgeable staff is available to help match you with the ideal car security option for your vehicle and needs. Many of our vehicle security systems can include additional features like keyless entry and remote start for convenience as well as safety. We invite you to drop by our showroom in Columbia to demo our car alarms and discuss your needs with our staff. Let us help you protect your vehicle with our full line of vehicle security products.
After we assess your needs, we'll work with you to identify the car alarm system that is best suited to protecting your vehicle and valuables. In addition to the peace of mind that a properly installed vehicle security system can provide, we also offer you other assurances. Unlike other car alarm system installers, we provide ongoing customer support to quickly resolve any installation issues that may crop up during the time you own your car security alarm. To show how seriously we take customer satisfaction, we offer a lifetime workmanship warranty on all car alarms and vehicle security systems installed by our staff. We invite you to pay us a visit to find out why Mobile Electronics Magazine named us one of the top 100 installers in the United States. We'd be happy to assist you in finding the perfect car alarm or vehicle security system that would help protect you from becoming a another statistic.
Keep in mind that your car alarm is only as good as the mobile electronics shop that installed it. When it comes to safeguarding your car or truck, amateur installation simply isn't adequate; you need to be certain that your vehicle security system will function properly and keep your automobile safe! That's why Sound Performance employs qualified, skilled installers and offers only high-quality products. With over 20 years of experience in the industry and a reputation for providing the highest quality installation craftsmanship, you can trust Sound Performance to protect your vehicle. Call today!