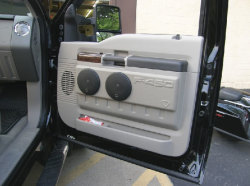 Soup up your sound with a car audio system from Sound Performance. Whether you're looking to upgrade your factory radio to add kicking bass or get crisper clarity or are interested in a complete aftermarket car stereo system, our team of mobile electronics pros is ready to help. With over 20 years of experience the business, we have the skills, expertise, and hands-on knowledge to help you achieve the driving experience of your dreams. A full sales and installation outlet, Sound Performance is ready to help you get the best car audio system for your vehicle and your style, so give us a call today.
At Sound Performance, our name really does say it all: we're here to help you get the sound and performance you want out of your vehicle. Sometimes that means simply replacing your OEM speakers with higher-quality components and sometimes that means creating an entirely new custom sound system. Whatever the case, our professional installers have the expertise to tackle the challenges of just about any car audio installation! We carry a full range of head units, subwoofers, amps, component speakers, and more at our Columbia shop, and the Sound Performance sales staff is available to help you select just the right products for your vehicle. We'll work with you to create the ideal system to help you get the car audio experience that's right for you!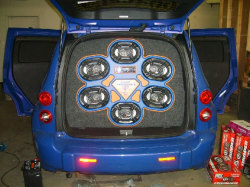 Custom installation is the name of the game at Sound Performance–not only do we get you the sound you want, but we're also here to help get you the look you want. Our car stereo installers are renowned for their superior workmanship and exquisite custom installations. From custom fiberglass to custom boxes and enclosures to custom upholstery, neon, lighting, and more, we can design and implement an installation to show off your new car electronics! Of course, if you prefer a more discreet appearance, the Sound Performance team can also use their custom installation skills to ensure your system looks practically stock.
Satellite Radio
For superior sound and huge channel selection, satellite radio can't be beat! Eliminate the static, short station range, and limited channel options of traditional terrestrial radio, and get clear audio, unlimited range, and a broad assortment of music, talk, and sports channels when you install satellite radio in your car or truck. Sound Performance is ready to help you get set up with satellite, offering convenient sales and installation on a full range of satellite radio options. We carry integrated CD/DVD/satellite decks and stand alone units and can help you determine which one is right for your vehicle. Call today to learn more about satellite radios from Sound Performance.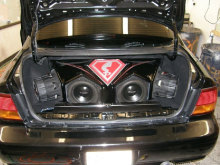 iPod Integration
Connect your complete music library with your car audio system via iPod integration. Unlike iPod connection systems of the past, iPod integration directly interfaces your mp3 player with your stereo, eliminating the staticky FM transmitters of the past. With iPod integration from Sound Performance, you get convenient access to your music, easy operation right on your car stereo deck, and top-quality sound. Drop by our Columbia showroom to check out our iPod integration options from Amp and SoundGate or call today to learn more.