Your home is your largest investment, and more than just a place for possessions. That is why Sound Performance offers residential window tinting. Home window tint provides a variety of benefits to your home and family, such as:
Energy efficiency
Reduction of solar heat and glare
Protection from fading and sun damage
Shatter resistance for window panes
Increased privacy
Enhanced design aesthetics
And more!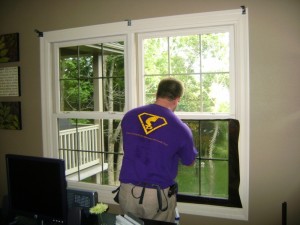 If you've spent a lot of time and money perfecting your interior decor, the last thing you want is to have your textiles damaged by the sun's UV rays. The window tint film used by Sound Performance blocks up to 99% of ultraviolet rays. In addition, home window tinting can reduce your home energy costs by up to 30% by reducing solar heat gain.
As a family-run business, Sound Performance knows that safety is paramount. Our strong and durable window tint films safeguard against potential break-ins and accidents by holding the window glass in place in case of impact. If you are looking to increase the privacy in your home, our frosted-finish window tint film can be a chic option, for a look similar to frosted glass at a fraction of the price!
Sound Performance offers a full range of home window tint film, including colored films, mirrored finish, and plain black films. We pride ourselves on providing quality home window tinting to the residents of Columbia, Jefferson City, and beyond. At Sound Performance, we use only the highest quality window tint films. With over 20 years in the business, you can expect precise, professional installation and service from our staff. For your security, all of our residential window tint installers are fully insured, and all installation comes with a lifetime guarantee. For more information on window tinting prices, or to hear how residential window tinting can enhance your home, call or e-mail Sound Performance today!